Easyfix DIY Magnetglaze Fly Screen Kit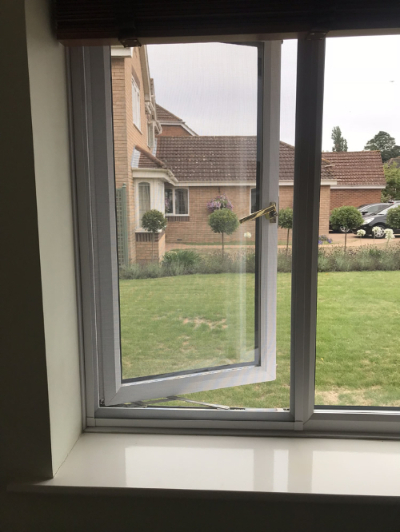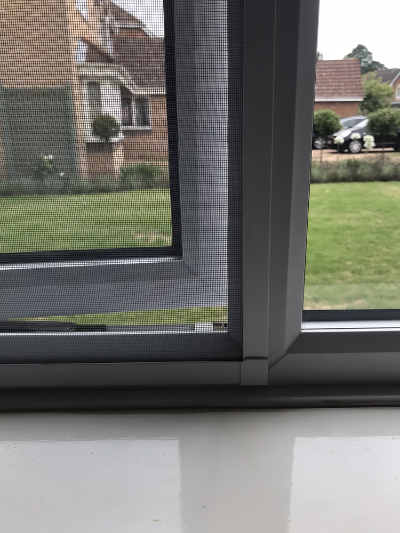 Magnetglaze Flyscreen is intended as an add on product to the existing Magnetglaze range. It allows the flexibility to make use of the steel tape applied to your window surround in Autumn through Winter seasons for insulation purposes to keep out flies, moths, spiders and other critters during the Spring to Summer months.
Magnetglaze Flyscreen is supplied as a simple kit, comprised of the following:
• an inconspicuous grey coated fibreglass mesh (1mm x 1.5mm),
• magnetic tape to attach the Flyscreen to the steel on your window surround,
• a lipped rigid PVC edging, providing a smart, professional appearance,
• a simple flat bar, cut to your design that reinforce the corners and cover any mitre corner mismatching that may occur in the Flyscreen assembly prevent you having to make a fine mitre where the edgings meet.
If required, the mesh is washable, but adhesion of the self-adhesive strips is quite robust and adhesion through the mesh to the lipped edging provides a strong bond. This allows for a nice taught finish during assembly of your screen, preventing bowing of the mesh and providing a smart finish. To further reinforce the structure of the frames a plastic bar can be cut to a decorative finish of your choosing, covering the mitre cut and providing additional rigidity where it is most beneficial. The mesh cuts very easily without frayed ends using standard kitchen scissors.
MG Flyscreen kit allow installation for one or two large panels, or if required a number of smaller panels such as opening window lights or caravans and static homes. It is an add-on system to the very popular Magnetglaze and Magnetglaze Pro standard (12.7mm width) products, making use of the same size magnetic tape. It does also provide the flexibility for use with the Magnetglaze Extreme and Pro Extreme systems as the standard magnets will of course still clip easily onto the wider steel, wider magnets are not needed for such a light panel.
Please note that the Flyscreen kits are intended as an add on system and therefore do not include steel tape.